Our Doctor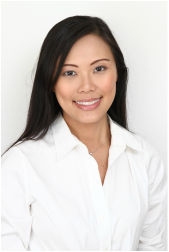 Cindy Y. Shen, D.D.S.

Growing up in Sacramento, Dr. Shen attended St Francis High School before going to the University of California at Berkeley for her Bachelor of Science degree. She then received her Doctor of Dental Surgery (D.D.S.) degree in 2004 from the University of the Pacific Arthur A. Dugoni School of Dentistry in San Francisco, California. She is a member of the American Dental Association, California Dental Association, and Sacramento District Dental Society. She was a member of the clinical faculty at the UCSF School of Dentistry externship site in Downtown Sacramento. Dr. Shen loves working with adults and kids of all ages to help give them healthy smiles. When she is not working she enjoys cooking, traveling, and spending time with her family and friends.
---


Our Staff

Jenny - Registered Dental Hygienist (RDH)

Jenny is from Elk Grove, CA. After high school, she started her dental hygiene career when she joined the US Armed forces and served 8 years in the Army Reserves. This inspired her to return to college, and in 2004 she graduated from Sacramento City College to become a dental hygienist in the civilian sector. She is positive, understanding, compassionate, and strives to set her patients at ease in the dental chair while educating them about the process of achieving optimal oral health. Jenny enjoys nature, cooking, movies, gardening, and dining out with friends during her spare time.

---
Angie - Office Coordinator and Insurance Coordinator

Angie has been working in the dental field for over 18 years. Angie is caring, understanding, and has a wonderful sense of humor. She loves to interact with our patients and strives to provide them with the greatest dental experience possible. In her free time she enjoys traveling and spending time with family and friends.
---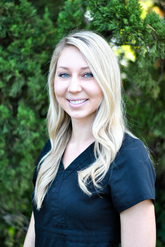 Julie - Registered Dental Assistant (RDA)

Julie has been part of our dental team since 2013. She received her Registered Dental Assistant (RDA) License, x-ray certification, coronal polish certification, and sealant license in 2009. She loves her profession and feels that the best part of her job is providing our patients with the most relaxing and comfortable dental care experience. In her spare time Julie enjoys traveling, hiking, camping, photography, and reading.
---
Yasamin - Registered Dental Assistant (RDA)

Yasamin is the newest addition to our team. She enjoys working with people and is very passionate about her job. She attended high school and college in the Bay Area and earned her RDA (registered dental assistant) license from UCSF School of Dentistry. Her ability to communicate in multiple languages helps her connect with her patients and provide the best care for them that they deserve.

---

Cindy Y. Shen, D.D.S. 103 Scripps Dr. Suite 10 Sacramento CA 95825
Request an Appointment: (916) 929-2841

Copyright 2017 All Rights Reserved